Electric BMW Vehicles in New Jersery
The Daily Commute With The BMW i4
---
Explore the BMW EV Lineup for Sale in Wayne, NJ
---
If you want to get a premium EV or plug-in hybrid vehicle experience, then Paul Miller BMW is the place to be. At our dealership in Wayne, we make sure that our customers can take the electric option. If you want to see your gas station visits dwindle and take the shift toward a sustainable future, then a BMW EV or plug-in hybrid vehicle is a great choice for you. See why drivers are trending toward all-electric and plug-in hybrid BMW models for a more sustainable look at the future.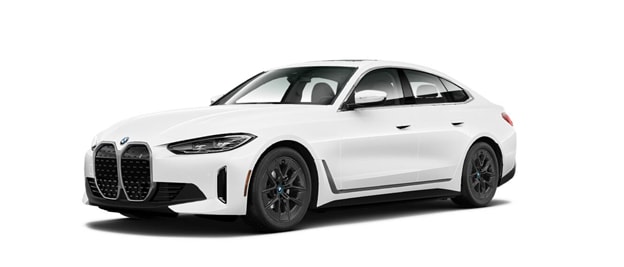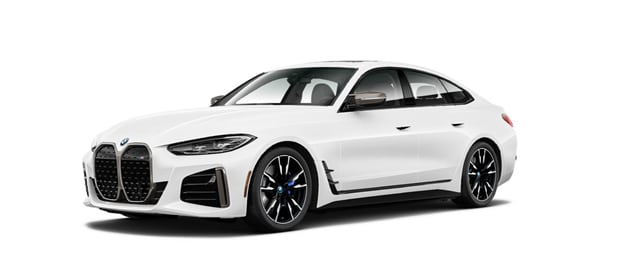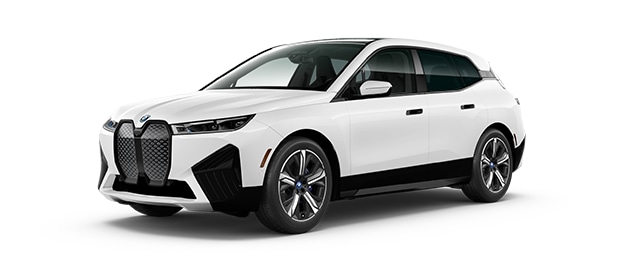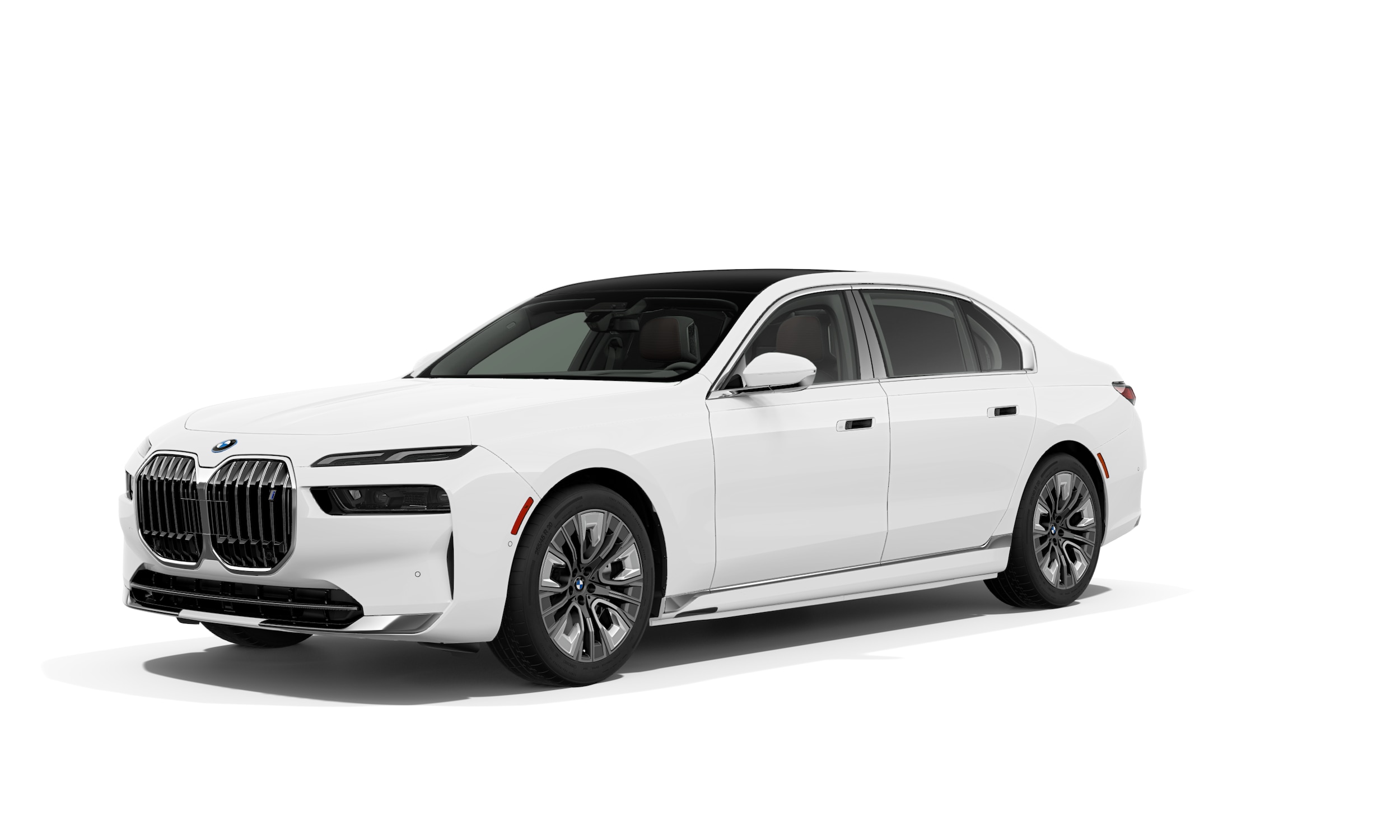 Unleash Your Electric Side With the All-New BMW i7
The BMW i7 is an all-electric executive sedan that's sure to leave a lasting impression wherever you go. It's the first-ever all-electric BMW 7-Series sedan and is designed for luminaries that love comfort, aesthetically pleasing innovation, and powerful driving dynamics. Some of the top features of this exhilarating new electric luxury sedan include:
Up to 300-mile range and up to 80-mile 10-minute of DC Fast Charging
Up to 4.5-second acceleration time and up to 536-horsepower
Crystal headlights with exclusive crystal glass illumination
31-inch BMW Theater Screen with 5G connectivity and 8K resolution
Curved Display with BMW Interaction Bar
Whether you choose to be behind the wheel or you're looking forward to relaxing in the back seat, the new BMW i7 will get you to your Wayne, NJ, location with ease, class, and power. Contact us to pre-order your new BMW i7 today!
Pre-Order Your i7
Why Choose a BMW EV or Plug-In Hybrid?

---
Switching away from conventional cars is a big choice, so you might as well go with a brand that's known for high-quality products with a luxury focus. If you desire a luxury vehicle experience that's made better by EV qualities, then a new BMW is a great choice for you! Here's a look at some reasons why BMW EVs and plug-in hybrids will serve Wayne drivers well:
What kind of driver are you? Whether you prefer a spacious SUV or a compact sedan model, you can find a BMW EV or plug-in hybrid model that fits your Wayne lifestyle. The BMW iX, for example, is an all-electric SUV model that delivers uncompromising capability and interior luxury - all without having to stop at the gas pump. Instead, all-electric models like the BMW iX and BMW i4 will be driven with all-electric power. Plug-in hybrid models, on the other hand, utilize a smaller electric motor in order to deliver a luxury BMW experience with even better fuel economy. Make the change to an electric vehicle or a plug-in hybrid BMW, such as a BMW X5 xDrive45e and BMW 330e Sedan, to help push the automotive industry into a more sustainable, forward-thinking future.
Long Electric Range

---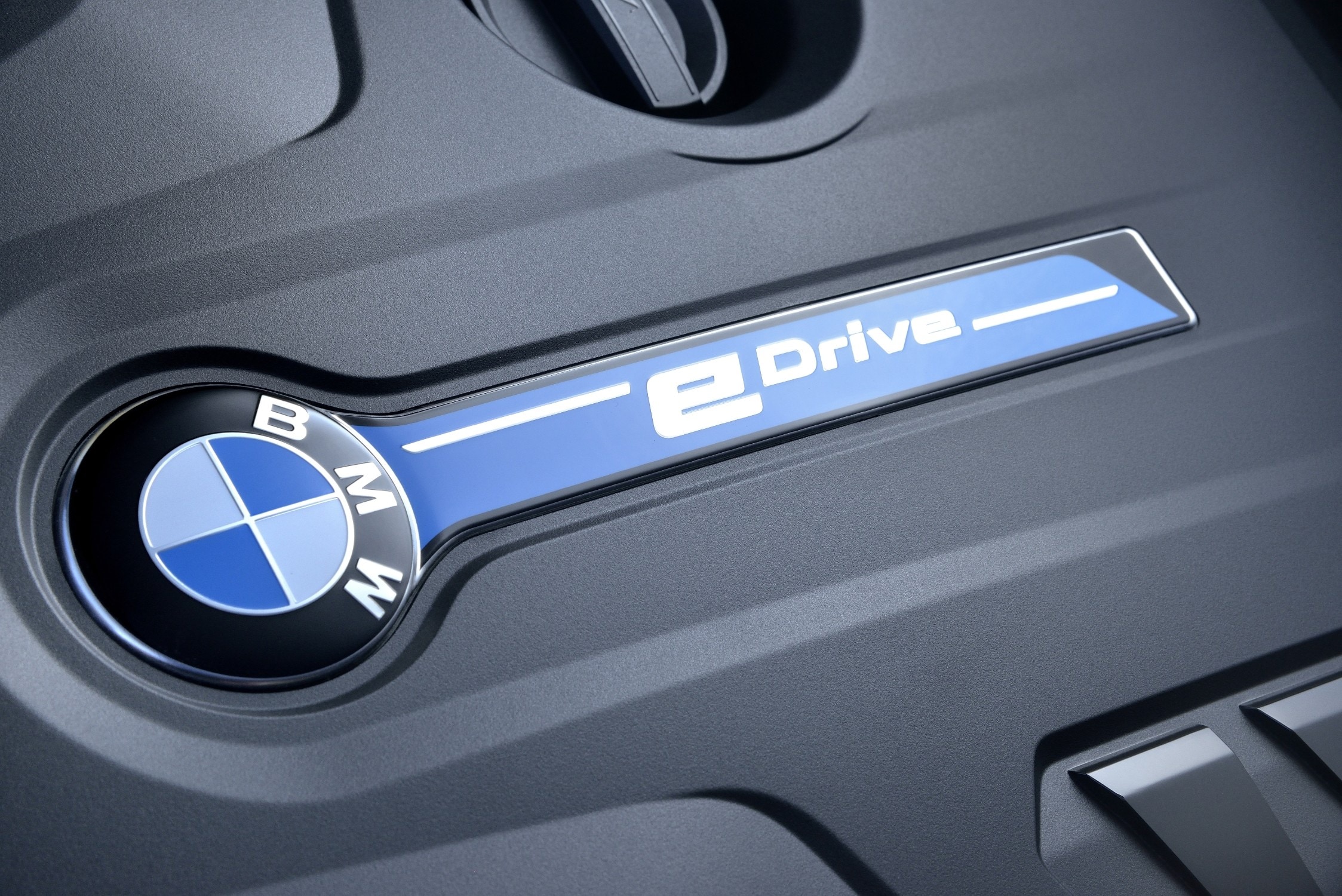 BMW EVs are fantastic choices for the work commute thanks to their long electric range. For example, on a full charge, a new BMW iX has an EPA-estimated all-electric range of 324 miles. This makes the BMW iX a perfect electric vehicle for drivers who want access to a mid-size Sports Activity Vehicle® experience that delivers up to 516 horsepower and is remarkably efficient. Plug-in hybrid BMW models can also utilize an electric charge to drive in all-electric mode!
Convenient Charging Solutions

---
Whether you take home a BMW EV or plug-in hybrid vehicle, you can make use of electric charging solutions to greatly benefit your commutes and adventures. BMW electrified models can all utilize at-home charging solutions for a convenient end to last-minute gas station trips. If you're on the go and need a quick charge, you can make use of a vast network of public charging stations across the country. With a new BMW EV or plug-in hybrid, you can even make use of DC Fast Charging for a quick solution to last-minute charging needs.
Great Performance

---
BMW models are already known for their outstanding levels of performance. With BMW EVs and plug-in hybrid models, that same attention to performance reigns supreme. With a new BMW EV, you can achieve near-silent acceleration for your cruises around Wayne - something those with a combustion engine must do without. In addition to that, BMW EVs and plug-in hybrid models have near-instant torque, allowing you to get a quick start that's satisfying every single time.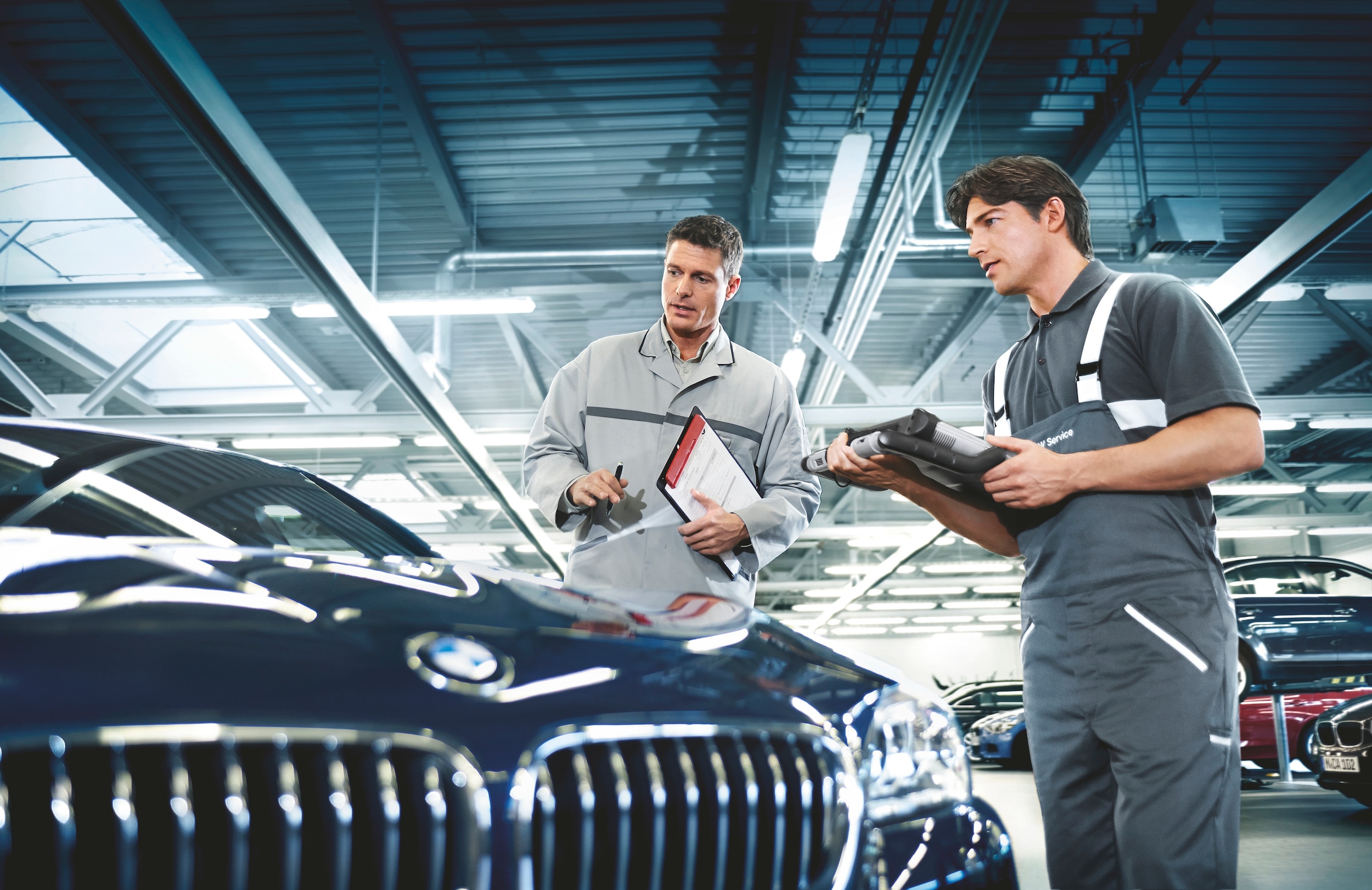 When buying a vehicle, drivers should also consider the maintenance and repair costs. Electric vehicles tend to need less maintenance because they have fewer moving parts. This generally lowers the overall cost of maintenance and repairs, with some EV models proving to cost half as much in maintenance as their gasoline-powered counterparts.
What about the cost of a new battery? Replacing an electric vehicle's battery can cost a pretty penny, but it's similar to that of an engine replacement. Most battery packs also last a minimum of eight to 10 years, and tend to degrade over time, not just stop working like a gasoline engine.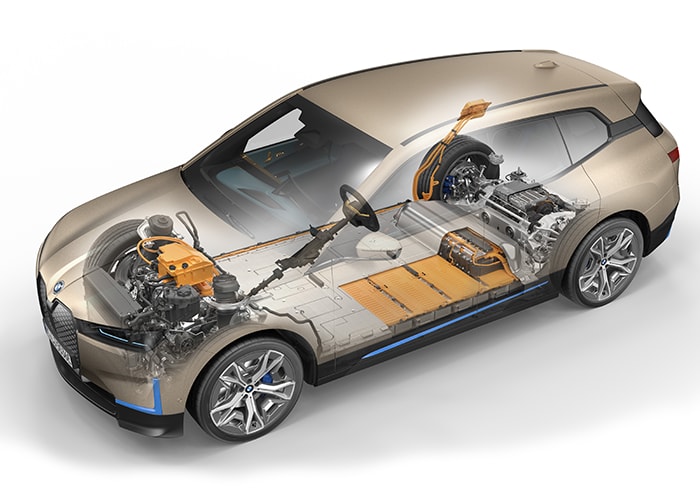 Why is it so much lower? Electric vehicles don't need oil changes, engine tune-ups, or anything that revolves around a gasoline-powered engine. They also don't have the contamination of combustion byproducts, which lowers the wear on other interior parts. Plus, if the vehicle uses regenerative braking, there's less resistance on the brake pads, which means they don't need to be replaced as often. EVs do need more frequent air filter replacements, but the other savings far outweigh an air filter change.
Explore Our New BMW Electric Vehicles

---
The BMW lineup includes two all-electric models and four plug-in hybrid options. Each model includes breathtaking BMW style, lavish interior design qualities, and several technological advancements, as well as an efficient powertrain. Take a closer look to see which one fits you best.
Discover New Possibilities with a BMW EV or Plug-In Hybrid
---
Are you interested in taking home an all-electric or plug-in hybrid BMW? Paul Miller BMW can help you out! Discover the benefits of a BMW EV or plug-in hybrid model when you contact Paul Miller BMW in Wayne, NJ. Schedule a test drive for your ideal BMW model now right here on our website. You can even start the EV-buying process online with Paul Miller Accelerator.
Frequently Asked Questions About Charging Your Electric BMW
---
Whether you're already driving one of our outstanding electric or hybrid vehicles or you're considering the many benefits and options available, you may have a few questions about the BMW EV collection. Specifically, you may be wondering where you could charge your electric vehicle and what type of BMW electric and hybrid models are available. Read below to learn more about your EV questions.
Wayne, NJ, area drivers can charge their BMW electric or hybrid vehicle either at home or on the go with BMW Charging. This comprehensive program provides three main charging options to keep you moving along.
Level 1: Universal – This 120-volt charger can plug into any outlet and can charge up to four miles per hour.
Level 2: Faster – This 240-volt charger can be installed in your garage or used from a public station. It charges your electric or hybrid vehicle 40 miles in an hour.
DC Fast Charging: Fastest – This public charging station is for electric vehicles only and can charge up to 108 miles in 10 minutes.
If you're looking for a local charging station, take a closer look at our charging station map or use the BMW app on your smartphone to find the nearest public charging option.