New BMW SUVs At Paul Miller BMW In Wayne NJ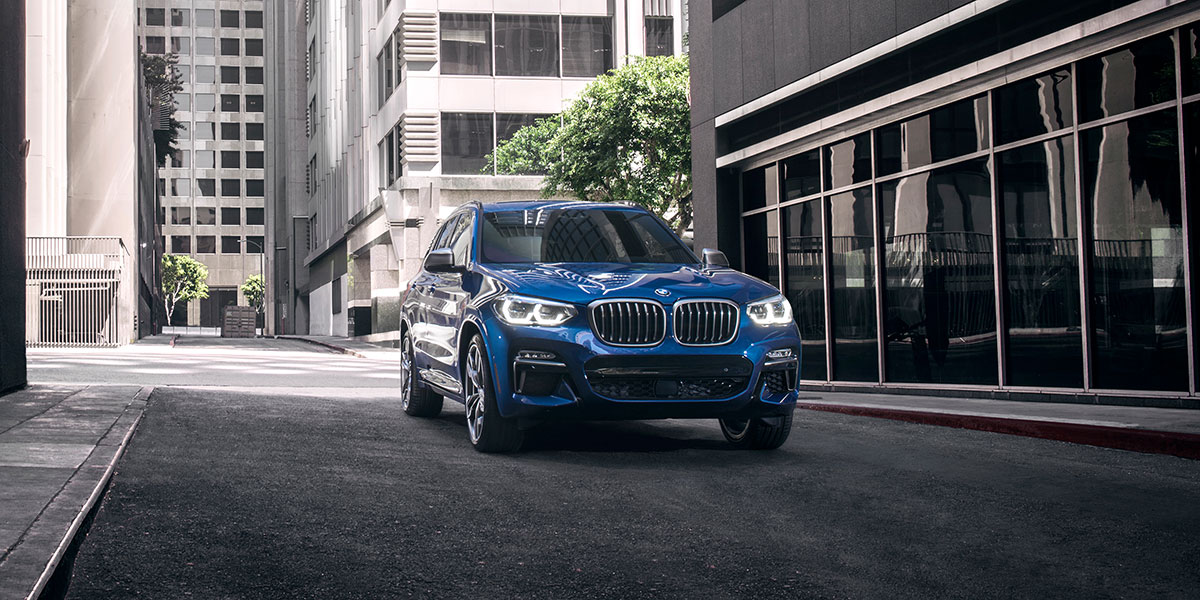 Paul Miller BMW
Explore Our Lineup of BMW SUVs
---
SUVs, referred to by BMW as SAVs are a great example of what luxury SUVs should look and act like. Not only do BMW SAVs contain the space, versatility, and performance that SUV drivers crave, but they also include a wide array of lavish interior features and modern technological advancements. If you're looking for a luxury SUV that comes with all of the bells and whistles, we recommend considering a new BMW SAV from Paul Miller BMW.
Explore Our Collection Of BMW X Model SUVs
Here at Paul Miller BMW, we have a long list of BMW SAVs for every type of Little Falls, Paterson, and Totowa area drivers. Whether you're looking for a small, compact SUV or you'd prefer a larger SUV with more space to spread out, our BMW SAV collection may have just what you need. We encourage you to take a closer look at our current BMW SAV models to see which one stands out to you.
---
BMW X1
Small, capable, and sophisticated, the BMW X1 is sure to impress as you easily maneuver it through the Caldwell streets.
BMW X3
Perfect for drivers that want the versatility of a compact SAV but are looking for the stand-out design of a luxury vehicle. The BMW X3 is also prepared for any trip with up to eight inches of ground clearance and plenty of performance.
BMW X4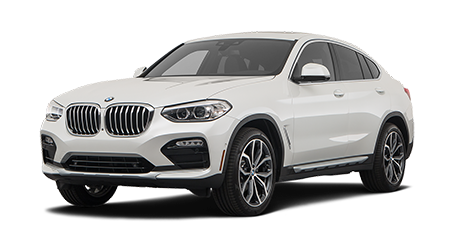 The BMW X4 is sporty with its coupe-like exterior, high-performance engine, and aggressive design. It's also packed with luxury features to make any ride comfortable.
BMW X5
Spacious and stunning, the BMW X5 can be found with either two rows or three rows of seating capacity. It's also filled with technological safety and infotainment advancements to make your drive a success.
BMW X7
The BMW X7 is a large luxury SAV that comes with seven seats, space to spread out, and many different performance, technological, and luxury features included.
Frequently Asked Questions About Our New BMW SAVs
If you're considering purchasing a new BMW SAV around Caldwell, Totowa, Little Falls, or beyond, you may have a few questions about what they have to offer. Here is a list of some of the answers to our most frequently asked questions. If you can't find the answer you're looking for, don't hesitate to contact our Wayne, NJ dealership. We're happy to help any of our Paterson area drivers today!
What is the Difference Between a BMW SUV and SAV?
The biggest difference between the SUV and the SAV is the words that are used. SUV stands for Sport Utility Vehicle and represents the many vehicles that are in between a car and a truck. The BMW brand uses the title SAV, which means a Sports Activity Vehicle. They have used this phrase to represent the BMW SAV brand as a sportier version of the SUVs you love.
What is the Smallest BMW SUV?
The BMW X1 is the smallest BMW SAV on the market. As a compact crossover, it comes with five seats and some cargo room in the rear, as well as a playful powertrain and many lavish features. While it's small in size, the BMW X1 still offers plenty of space for both passengers and cargo. If you're interested in a luxury SAV that can easily transport you through the tight streets of Little Falls, the BMW X1 is the way to go.
What is the Biggest BMW SUV?
The BMW X7 is the largest BMW SAV on the market. It comes with three-rows and up to seven seats and can be rearranged as needed to bring along whatever cargo is required. It also offers plenty of power and contains many technological features and programs. Whether you're hauling your large family around Totowa or you like to be prepared for any friends that may want to come along, the BMW X7 will have plenty of space to spread out.
What is the Cheapest BMW SUV?
Typically, the smaller the SUV is, the less expensive its overall price will be. Following this pattern, the BMW X1 SAV contains the smallest price tag. The other SAVs go up in price as they add more space, and different trim levels will raise the price as well. We recommend searching through each of our current SAV models to see what type of BMW specials we may have available as well. You never know how you could save money on the new BMW SAV of your dreams.
Contact Paul Miller BMW To Test Drive Any Of Our BMW SAVs
If you're interested in getting behind the wheel of one of our BMW SUVs, don't hesitate to contact us or stop by our Paul Miller BMW dealership. We'd love to show you around our current BMW SAV collection and answer any questions that you may have.
Paul Miller BMW

1515 Route 23 South
Wayne, NJ 07470