We are M. Join Paul Miller BMW to Celebrate 5 Decades of BMW History
Celebrate Five Generations Of M.

You're Invited To Celebrate 50 Years of M.

---
Join Paul Miller BMW July 12, 2022
4pm to 7pm
Meet the Paul Miller Race team and see a live pit stop!  View automotive history with three BMW archive race cars.
RSVP today, space is limited and this is an event that you won't want to miss!
MEET OUR DRIVERS
---
Meet our Paul Miller Racing Team drivers, get and autograph, and see our podium winning BMW race car.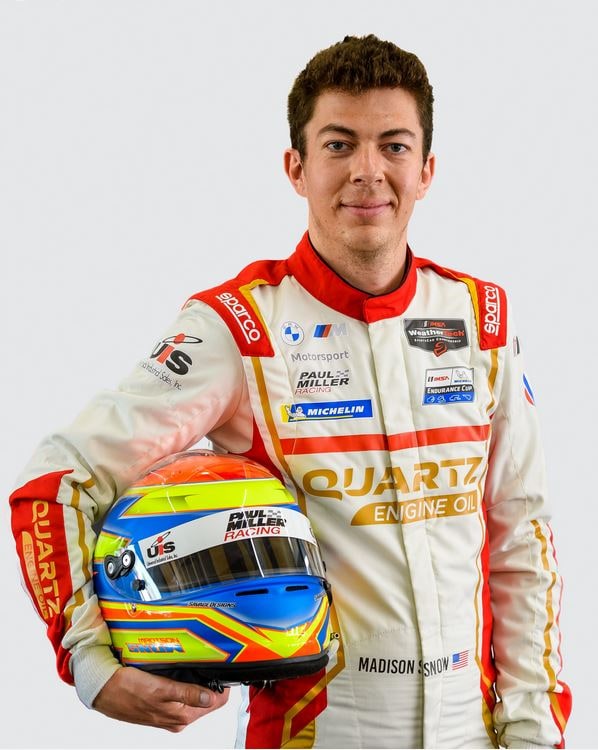 Age: 25
Birthdate: December 26, 1995
Birthplace: American Fork, UT
Lives: Salt Lake City, UT
Height: 6'1"
Childhood racing hero: None
Favorite track: Detroit
Marital Status: Too young to be married
Children: None
Favorite Movie: Inceptioon
Favorite Band: Zac Brown Band
Favorite TV Show: None
Favorite Phone App: Music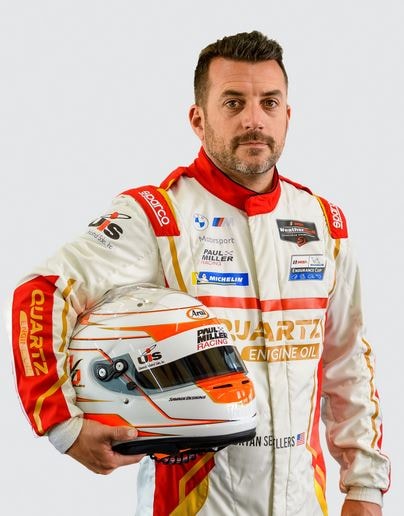 Bryan Sellers
Age:
39
Birthdate:
 August 19, 1982
Birthplace:
Dayton, OH
Lives: 
Flowery Branch, GA
Height: 
5'6"
Childhood racing hero: 
Gil De Ferran
Favorite track:
 Sebring
Marital Status:
 Married
Children: 
2 Liam/Mila
Favorite Movie: 
Blood Diamond
Favorite Band: 
Don't have one
Favorite TV Show:
 The Good Place
Favorite Phone App: 
Accuweather
WE ARE M. 
---
On our 50th anniversary we're celebrating five decades of fascinating history with a great community. We dedicate this jubilee not only to our numerous successes, but above all to our enthusiastic fans, drivers and all M enthusiasts. A new era is beginning, an era of emotion, electrification and powerful technologies. Our very own interpretation of performance,
For the past 50 years. One Team. One Passion.

---
This most sporting of gatherings shows what makes us tick. However different the vehicles and their drivers might be - we all love the faster heartbeat, the adrenaline and the goose bumps triggered by every BMW M. What unites us is the passion for that special feeling experienced by every driver of a BMW M. WE ARE M.
Legendary Motorsport Logo.

---
The start of the anniversary year sees the return of the iconic BMW Motorsport emblem. BMW M is putting down a marker for those who love tradition. The logo with the staggered semicircles in blue, purple and red was first used on race cars of BMW Motorsport GmbH, founded in 1972. All BMW M models and all BMW models with M Sport package now have the option of having the classic logo on the front, back and wheel hubs.
RSVP To An Event You Don't Want To Miss

---